Pressemeddelelse fra YouGov Denmark
Data is drawn from YouGov's Nordic Inflation report 2022, which describes the impact of price increases on the Nordic consumer's financial situation.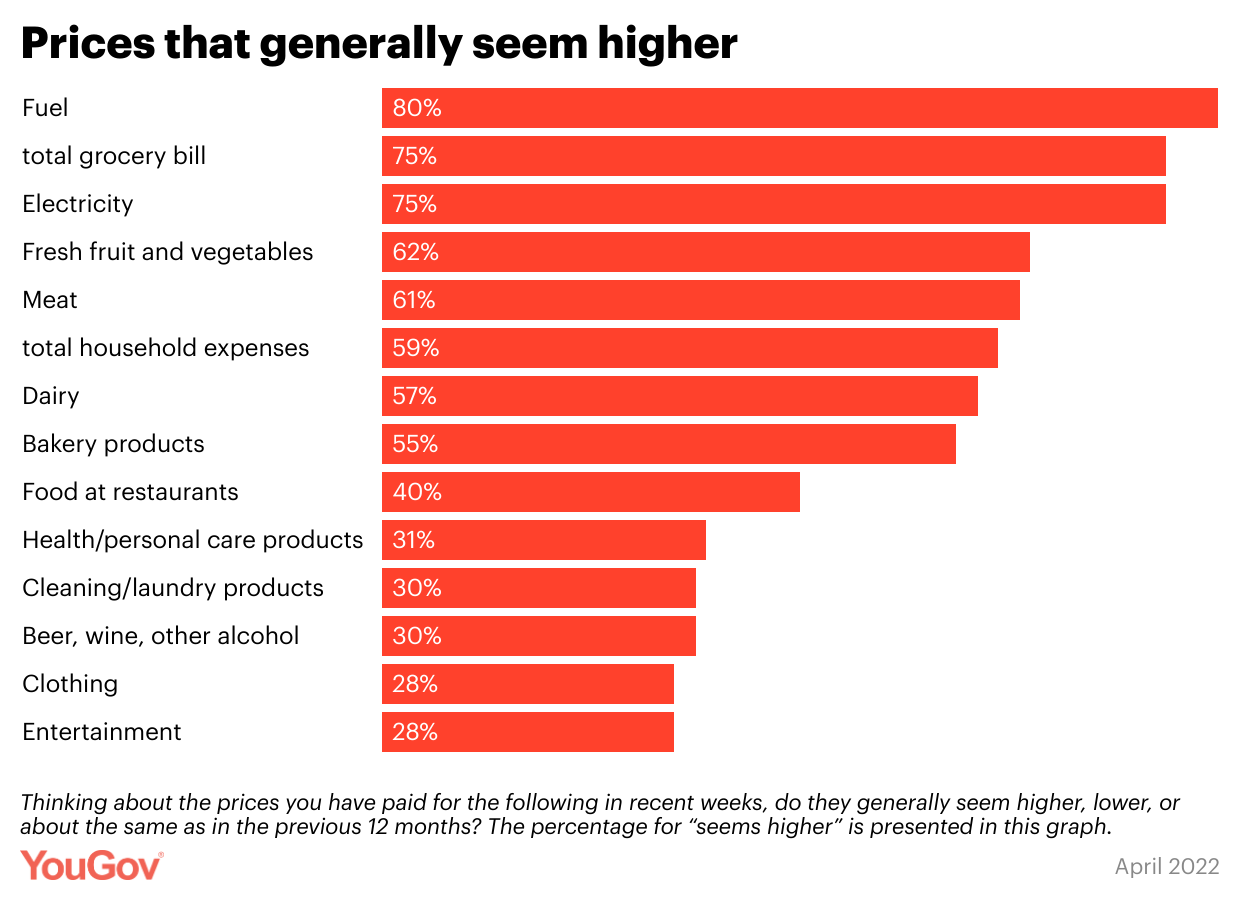 Fuel, grocery, and electricity are the three categories in which Nordic consumers have experienced the price increase the most. 80% believe fuel is more expensive now.
Three in four (75%) Nordic consumers think their grocery bill has risen in the last 12 months. However, the young generation (18-29) have not noticed this difference as much as those aged 30+. 61% of the young generation have stated that their grocery bill is higher, while 78% of Nordic consumers aged 30+ have noted this.
Inflation causes consumers to change their habits
One in three (33%) of consumers have bought more on promotions due to price increases. Among this group, significantly more women (38%) than men (29%) have stated this.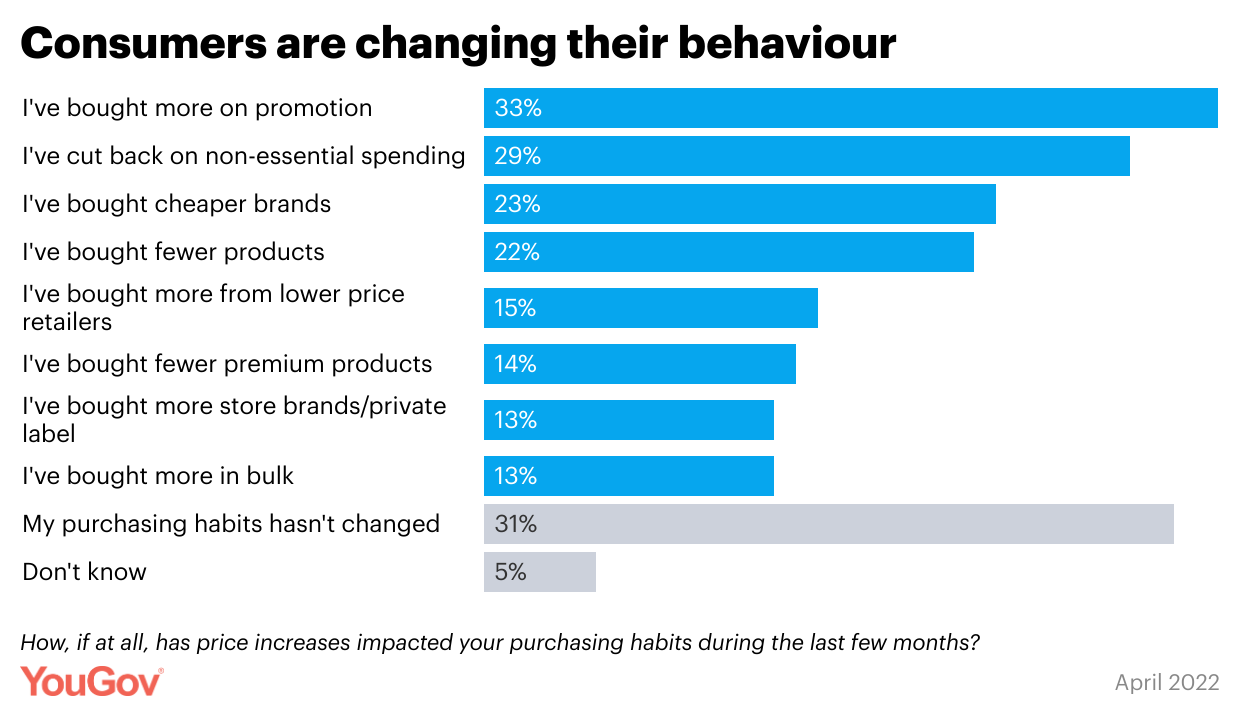 29% cut back on non-essential spending, and 23% bought cheaper brands because of the price increases. The Finns are overrepresented in this category as 31% of Finns stated they had bought cheaper brands due to price increases, while this only applies to 19% of consumers in the other Nordic countries.
For almost one in three (31%), the price increases have had no impact on their purchasing habits.
Methodology
YouGov surveyed 4624 consumers from YouGov's proprietary panel in the Nordic countries (Denmark n= 1041, Norway n= 1014, Sweden n= 1026, Finland n= 1543) using standardized online interviews on inflation.
The surveys were conducted in April 2022. The results are representative of the population in the Nordic countries aged 18 and over.
Kontakt:
Nordic Marketing Manager, PR og Marketing Tove Keldsen tlf.: +45 3142 6154 email: tove.keldsen@yougov.com
Matthew Smith
Head of Data Journalism @mattsmithetc
Læs hele pressemeddelelsen på Via Ritzau her: https://via.ritzau.dk/pressemeddelelse/how-are-consumers-planning-to-deal-with-price-increases?releaseId=13652428
** Ovenstående pressemeddelelse er videreformidlet af Ritzau på vegne af tredjepart. Ritzau er derfor ikke ansvarlig for indholdet **